The first Olympic Winter Games - Chamonix 1924
25 January 2017
CHAMONIX 1924: On this day, 93 years ago, the first ever Olympic Winter Games officially begun.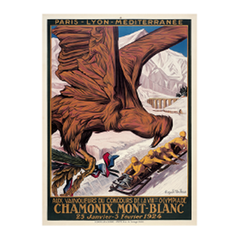 In 1921, the International Olympic Committee gave support to the idea of hosting a Winter Sports Week as part of the celebrations of the Paris 1924 Summer Olympic Games.
On January 25 1924, 258 athletes from 17 countries flocked to Chamonix-Mont-Blanc, France to participate in the inaugural Winter Sports Week.
The event was a huge success attracting over 10,000 spectators, and was retrospectively named the first Olympic Winter Games.
The Opening Ceremony was reminiscent of the Olympic Summer Games with a parade of athletes, flagbearers swearing an oath and celebratory music as the Games were officially opened.
Athletes competed in nine sports across 16 events. The nine sports were divided into two categories: individual sports (speed skating, cross-country skiing, Nordic combined, ski jumping and figure skating) and team sports (military patrol, ice hockey, curling and bobsleigh). Military patrol was the precursor to today's biathlon event. There were four speed skating events (500m, 1,500m, 5,000m and 10,000m) plus an all-round competition, three figure skating events (men's, women's and pairs), two events for cross-country skiing (18km and 50km) and one for every other sport.
Of the 258 athletes who competed at the Chamonix Games, 245 athletes were male while only 13 were female.
American Charles Jewtraw became the first ever Olympic Winter Champion when he won the 500m speed skating, the first event of the Games on January 26.
Clas Thunberg from Finland was the standout athlete of the Games, winning five medals, including three golds, in the five speed skating events.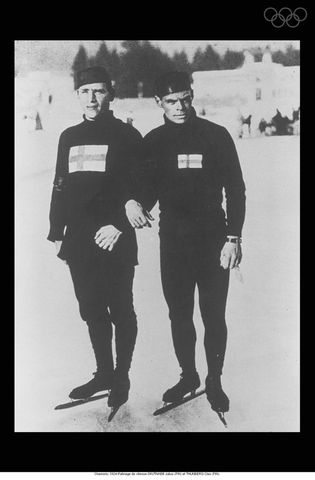 Norway's Jacob Tullin won gold in the ski jumping, and would later go on to win an Olympic silver medal in the eight-metre class of the sailing competition at Berlin 1936. Tullin entered the history books as one of the few Olympians to take away medals from both the Summer and Winter Olympic Games.
American Andres Haugen was deprived of his bronze medal in the ski jumping due to a marking error. However, Haugen eventually won his case 50 years later and was awarded the medal in 1974, aged 83.
The Games ran from the January 25 to February 5.
Georgia Thompson
olympics.com.au