8 things you didn't know about Paul Kovacs
19 April 2017
CROSS COUNTRY SKIING: It's been a busy year for Cross Country skier Paul Kovacs as he looks to push towards qualifying for his first Winter Olympic Games.
Kovacs competed at the PyeongChang 2018 Test Event, the World Championships and a number of other events in Europe and North America as the Winter Games edge closer.
We find out a few things you didn't know about 26-year-old.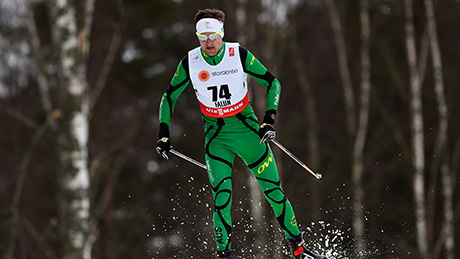 1. Each year is different for me and where I split my time
However typically in the past I have spent July, August & September in Australia; October, November & December in the United States; January, February & March in Europe and then back to the US for April, May & June. However it's actually coming up to two years since I was back on Aussie soil. I live and train in Alaska now. Two winters ago I raced the entire winter season in the US and last year I spent the entire Aussie winter in Alaska training in the northern hemisphere summer. This year I plan to come back to Australia and race and train at Falls Creek for 5-6 weeks with the Australian national team. 

2. There isn't one specific thing that got me into skiing and specifically racing, but if I had to put a finger on something I'd say family
However it was more than that. All my friends in school skied, my brother skied, my parents owned a ski shop and my high school had a huge ski team. So with all that behind me it was just a logical step forward. But I obviously had a lot of gentle pushes like being out on skis before I was 3 years old and my parents having raced when they were younger, especially my dad. During winter our school had organised skiing on Friday, Saturday and Sunday so we were always in the mountains skiing.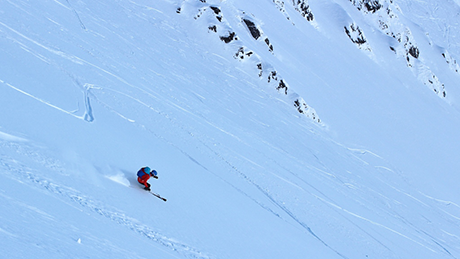 3. When I'm not racing or training I'm still pretty active
In the spring, chances are I'm backcountry skiing, climbing peaks and trying to find pockets of perfect snow to ski. In summer I love the water so if I can swim I'll be there! I grew up on a lot of surf holidays and going spearfishing. I love fishing, especially fly fishing for salmon in Alaska. It's a lot of fun! I'm normally up for any kind of outdoor adventure activity.
4. I studied at the University of Ballarat which I believe is now called Federation University of Australia. 
I have a bachelor in Exercise and Sports Science and an honours in Applied Science. I was meant to do my Honours in one year but it took me quite a while to write my thesis so it stretched out over 3 years. Luckily the university was quite accomodating!
It's been really helpful as an athlete to have that as my background. Being able to use it and apply it to my training has been a big benefit for me. In my post ski racing future I hopefully will use it as a stepping stone to either a masters degree in physiotherapy or to a professional coaching career. 
5. When I'm not outdoors I love to do fine woodwork and furniture making.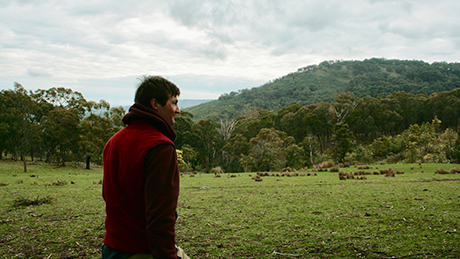 6. I love helping out on the family farms
Before I started regularly traveling overseas and spending huge amounts of time away I spent a fair amount of time helping on family farms. There are a few in the family and I always loved going and helping out for a few weeks whenever I could find the spare time.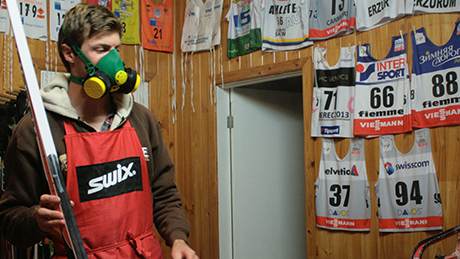 7. I have an epic trophy room
There is an entire room in my parents house dedicated to skiing. A lot of World Cup and World Championship bibs hang there along with other bit of memorabilia. I guess it's our version of the pool room but for skiing. Everyone in the family has something in there. It's a pretty cool room to just be in and see it all hanging on the walls and I also have a work bench in there for my skis.
8. Love watching the footy when I am home
One of my favourite things to do when I'm back in Australia is watch football of an evening. Mum and I will often watch a game or two together. I barrack for Essendon but I also have a pretty soft spot for the Doggies and I watched the Grand Final last year in Anchorage, Alaska. I had a bunch of mates around and we made meat pies and all watched. For a lot of them it was their first time ever seeing a game or eating a meat pie.