7 things you didn't know about Josh Capponi
21 August 2017
SPEED SKATING: 22-year-old Joshua Capponi grabbed everyones attention as Australia's sole Long Track Speed Skating representative at the Sapporo 2017 Asian Winter Games. The Netherlands-based athlete finished the competition with very promising results, placing 5th in the 10,000m and 7th in the 5,000m. 
Here are 7 things you didn't know about the speed skater pushing to qualify for his Olympic debut at PyeongChang 2018:
1. I've never broken a bone
Even though I've been very active my whole life I've been fortunate enough to have never broken a bone. I hope my body can continue to be this resilient throughout my career.
2. Skateboarding is one of my favourite sports
Ever since I was twelve I've loved skateboarding. As speed skating became more important in my life I had to step off the board because it was too risky….maybe that's why I've still never broken a bone? Even though I miss that feeling of landing a new trick myself now, my love for it continues and I still watch skateboarding videos everyday.
3. Born into skating.
On the day I was born my dad - who was also an inline speed skater - was wearing a speed skating t-shirt from a brand who ended up sponsoring me 15 years later. Did I really have a choice?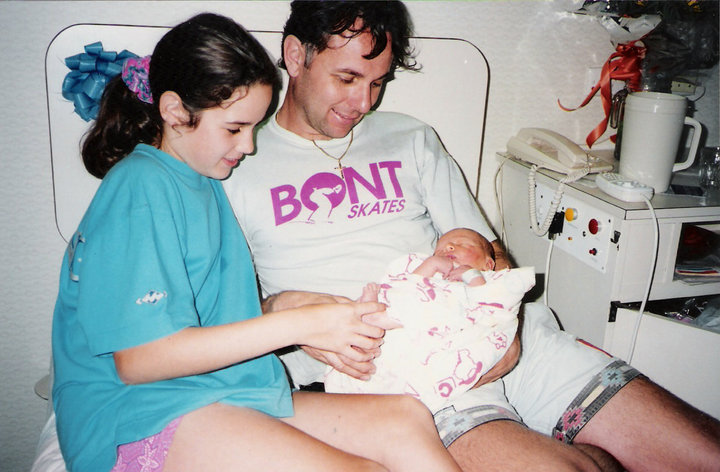 4. Aussie House
Here in the Netherlands I live with another Australian Long Track Speed Skater, Daniel Greig. Several other long track skaters from Australia have also lived in this house. We often have other international skaters temporarily stay with us so within the skating community its now called 'the Aussie house'.
5. Completing a University degree
As we can't continue to live this dream of being a professional athlete our whole lives, I'm also studying a university degree in International Relations. In Australia my university is only five minutes from my house, but instead I'm studying online over 14, 000km away.
6. New Home
In 2013, two weeks after my 18th birthday I moved to the Netherlands. Speed Skating is a historic and traditional sport in the Netherlands making it popular like AFL is in Australia. We have the worlds best training facilities for speed skating here so moving to the Netherlands to pursue this dream was without hesitation.

7. Foodie
One of the best parts about travelling around the world for your sport is experiencing the food of different cultures. In Australia I spent very little time in the kitchen as Mum always had dinner prepared when I returned home from training. Moving away from home I was forced to learn how to cook for myself and I now really enjoy trying to create foods from the different countries I travel to.
Josh Capponi
olympics.com.au