7 things you didn't know about: Darcie Morton
18 June 2017
Rising Australian biathlon star and Winter Youth Olympian Darcie Morton is pushing hard to represent Australia at the PyeongChang 2018 Winter Olympic Games. 
While she spends plenty of time training and competing, Darcie has plenty going on off the snow as well. Here are seven things you didn't know about Darcie Morton. 
1. It was all about the number 16 last year for Darcie. At the age of 16 she wore the green and gold for Australia at the 2016 Winter Youth Olympic Games in Lillehammer. She placed 16th in the sprint event and also claimed 16th in the World Junior Championships in Romania.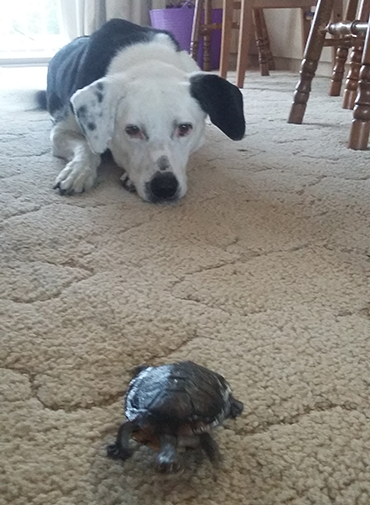 2. Darcie has two pet turtles named Poseidon and King Nacho and a dog named Patch. 
3. Looking to continue her progression in the sport, Darcie attended two biathlon schools in Italy where she trained while she continued her education which included learning German and Italian. Darcie has studied German for six years and Italian for two and can understand all the basics and have detailed conversations with people.
4. She is also a very talented table tennis player. Darcie competed for Australia at the Oceania Championships in 2010, 2011 and 2012, and was the female representative on the Oceania Team that competed at the World Cadet Challenge in Slovenia 2011.
5. Darcie's dad Cameron is one of six Australians to have competed in biathlon at a Winter Olympic Games when he wore the green and gold at the Torino 2006 Games. Alike Darcie, her brother Damon is also pushing hard for PyeongChang 2018. He has achieved a personal qualification time for the 2017 Biathlon World Championships and is waiting to see if the IBU awards a Wild Card, which will allow him to participate.
6. Her current coach is Austrian Joe Obererlacher who guided Kaisa Makarainen to her first World Cup overall title in 2011. 
7. When she is not out on the snow pushing hard towards the PyeongChang 2018 Winter Games she enjoys cooking cakes and all things sweet, as well as reading.